Business Coaching to Understand your Clients, Target your Marketing, and Increase your Sales.
Business Coaching to Understand your Clients, Target your Marketing, and Increase your Sales.
With our Business Coaching
you can bring these 3 factors together and be working in
Clarify the PROBLEM you solve
What is the REAL issue your customer has?
Be customer SOLUTION focused
The perfect offering will fulfill their need / lifestyle
Attract Your IDEAL Client
Nurture a niche who truly resonate & value your offer
Are you struggling to make sales or attract the right clients?
It's frustrating when you have a great product or service, but you just can't make the sales or bring on new clients.  Many business owners end up feeling confused and out of their depth. 
Don't get stuck trying to implement marketing activities that just don't attract customers & clients.
Understand your ideal clients and start attracting them using the Sweet Spot Marketing Method.
Attract your ideal clients and grow your business with the Sweet Spot Marketing Method
Understand the problem you solve
Know why people buy your product, and how it benefits them.
Clarify your ideal client
Identify who your offering is for, and where to find them
Offer a perfect solution
Create an offering that is irresistible, by knowing what's important
Bring these three critical factors together and you'll hit
The Sweet Spot
I understand how difficult it can be to attract the right customers and clients. For 20+ years I've worked in P.R. and Marketing and within this time, built two businesses from scratch and successfully sold them at their peak. I've taken the best of all the methods I know and simplified them into The Sweet Spot Marketing Method. A coaching program that's so intuitive, any business owner can implement it and attract their ideal clients with ease.
You may be a new mum trying to get your side hustle off the ground or an entrepreneur running multiple businesses. My clients are at all different stages of their business journey.
I'll meet you where you are at and move you through the coaching program at your pace. You'll be supported through your roadblocks, held accountable for your actions and have my expertise at hand whenever you need them.
Once you've implemented the The Sweet Spot Marketing Method in your business, your marketing strategy and messaging will be so clear. You will no longer feel confused and frustrated. You will attract ideal clients with ease, who'll be able to see that what you offer is just what they need.
Are you looking to increase your sales and attract your ideal clients?
Whenever you're ready, here's three ways I can help you – starting from $297
Express 90 minute Brainstorm
and plan
Have you hit a roadblock? Let's break down the critical issue that has left you feeling 'stuck' and frustrated then map out the action steps needed to move forward. Also great as a 'taster' coaching session.
Sweet Spot Marketing Method 6 month Coaching Program
We'll delve deep into your business through the Discover and Plan workbooks then over 6 months of 1:1 implementation coaching sessions you'll make the changes you need to in order to attract your ideal clients.
The sweet spot marketing method + rapid results
Time poor but need results fast?
An extension of the Sweet Spot Marketing Method, – in addition to your coaching sessions, this program includes 10 hours of implementation from the Sweet Spot Rapid Results team.

Get onboard with the Sweet Spot Marketing Method
Here's how it works...
DISCOVER
Held over zoom over 3 x 2 hour sessions or one day in person, we'll delve deep into your business to ascertain the following through a fun, creative and engaging workbook.  
We work 1:1 to give you 100% focus time.
Identifying your

personal values 

Set

realistic goals

that align with your values, restrictions and ultimate goal

Getting clear on who your

ideal customer is

(the ones that actually pay)

Discover the

easiest and most effective way

for YOU to reach potential customers

Build a strategy encompassing your strengths and what

you enjoy doing 

Know what

messages

will resonate with your target market

Understand how to

build a tribe

and brand loyalty

Plan for

customer retention
PLAN
Once we have all the information from your discovery session, we can use it to build an action plan. 
We'll prioritise what you are going to work on each month and how you are going to achieve it.  
Your plan will include long and short term strategies so you can still earn money whilst you build your business towards your ultimate goal. 
Your path to success will be so clear that you'll know that every minute you spend on your marketing, is leading you towards your goal. 
IMPLEMENT
It's great to have a plan, but keeping on track and making sure every-day tasks don't take over, is another hurdle to overcome.  
We'll have two coaching sessions each month. 
At the start of each month we'll have a session to break down the priorities of the month and detail exactly what you need to do and how you need to do it. 
Your mid- month session will be the half way point where we ensure you're on track, to complete your month end tasks. I'll be there with my expertise, support and accountability to keep you moving forward and hitting your goals.
If you're like the business owners I work with, you've got your eyes set on success. And while your business may seem to be succeeding, it surely shouldn't be taking this much effort.
Success means different things to each of us. Your version of what it means to be a successful business owner is what matters. To you it may mean:
Attracting clients and customers who value your work and will buy
Getting in front of the right people
Having long term relationships with customer who consistently purchase from you.
Having customers who love your work and are your raving fans
Having a balance between home life and work
Being less stressed and having time to do the things you enjoy
Leaving a legacy to those around you
It's not enough to just be working, you want to be enjoying your business, feeling proud of what you have achieved and passionate about what is to come.
Hear from one of my clients, Kayla about how she found working with Sweet Spot Coaching…
"I've been working with Sarah for 6 months… We did the half day workshop, then every two weeks we've been checking in. I'm really grateful to Sarah for the clarity and her insights in terms of Marketing and Strategy. The most valuable thing I got out of it was Sarah's support."
If marketing isn't one of your skills, it can be such a struggle
There are so many options out there, how do you know which to choose? It can also be time consuming, expensive and so demoralising when you don't get results for all the effort you put in.
The Sweet Spot Marketing Method works with three critical factors.
The problem customers are trying to solve
A solution that has such value it's worth paying for
Identifying and appealing to your ideal client
If you nail these three factors and love the work you do, you'll have reached The Sweet Spot
When you truly understand your ideal client you'll know where to find them, what feelings their problem evokes, what messages resonate with them, and what offering will be attractive to them – and most importantly, WHY. 
Knowing your target audience is fantastic, but that's just the outside of the circle. They are people who you think your offering may be relevant to.  Your niche is the percentage of people within that Target audience who are actually interested.  However, we go much deeper.  We want to identify your IDEAL CLIENT – the ones who are actually going to BUY from you. And then we can start them on a customer journey with you. 
I work with business owners in a number of ways. 1:1 coaching, group coaching, online workshops and adhoc sessions. Wherever you are currently at in your business, I'll help you rise above the everyday tasks that are holding you back.  Together we'll identify exactly what you want to achieve by uncovering your values – then create a path that leads you to your big goals, hitting smaller goals and completing microtasks along the way. Work with me and you'll know that every minute you spend on your marketing is leading you towards your goals.
Hear from one of my clients, Carrie from Red Feet Video, first hand!
"Sarah is a blessing for a big ideas person like me, constantly reminding me of my overall goal, keeping me on track, and when they make sense, helping me to break my big ideas down into clear manageable steps.

Working with Sarah has been huge step forward for my business. Before working with her my messaging was unclear and my marketing had no overall strategy behind it.

I was listening to too many different people about what I should be offering, and how I should be promoting my business. "
Brands I Have Worked With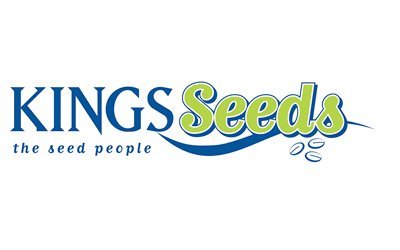 Wherever you are in your business journey, you want to be attracting the right clients
When you understand the problem you solve, and whose problem you are solving, you can offer a solution that is perfect for that customer – your ideal client.
You can create a solution will fit their needs perfectly, in terms of, price, delivery, visual appeal and many other attributes!
The more you work with your ideal clients and customers, the more you will understand them and be able to hone your offerings, extend to other services that are relevant to them and retain them as long-term customers. They will then become your biggest raving fans and refer you to others.
Often business owners make the mistake of working with 'just anybody' and trying to attract 'everybody'.  When businesses do this, they often end up feeling confused and frustrated because people are interested but no-body is actually purchasing.  It's common for business owners to be afraid of focusing on their ideal client because they think they will miss out on customers. But the truth is quite the opposite, it's a very counter intuitive approach, people will be attracted to you and what you offer.
Attracting customers and clients shouldn't be this hard and I know how demoralizing it can be when you put in so much hard work and don't see the results for all your effort.  Once you start attracting your ideal clients, you'll start to feel secure in your business and be less stressed.
I give you a safe space to be able to step out of your business and reflect on what's been going on.  Together we'll break down the problem, solution and ideal client, then create a strategy that fits with you as a person.
We start by getting clarity on your values, then build a plan that fits into your lifestyle, strengths and how you want the business to grow. 
Whether you're a mum at home with pre-schoolers, looking to gradually grow your business with your family, an employee with a side hustle or an established business looking to get a strategy in place with plans to sell, I can help you to reach your goals and enjoy your business along the way.
Here's how I can help you to attract your ideal clients and customers.  First, schedule a call. We'll talk about your business goals and marketing frustrations.  We can decide from there what's the best path forward for you. Here's what I offer;
If you are serious about moving forward in your business and seeing success, then let's talk.
Schedule a call and start attracting your ideal clients and customers.
Here's what RJ builders have to say about us!
"I can't recommend Sarah enough. With starting a new business this year we wanted to set ourselves up well from the start with our marketing and Sarah has helped us do that. We have come so far- through things we wouldn't have been able to do on our own and this is thanks to Sarah.
Thank you Sarah- not only do you know your stuff, you are caring and understanding all at the same time."
Understand, attract and retain your ideal clients