Spa & Salon Success Secrets
Here's what you'll learn in the Spa & Salon Success Secrets
The Spa & Salon Success Secrets is a dedicated group coaching programme for hands-on business owners who are ready to step out from behind the chair and grow your business in the easiest way.
It's a low tech / no tech approach that doesn't require learning how to use a heap of apps and software, so you can make the most of your non-client contact time.
You'll be guided, challenged and supported as you take strategic action to grow your business, with all the accountability and support you need.
And the best part is, you'll no longer have to go it alone. You'll join a group of brilliant business owners who work hands on with clients, just like you. From now on you'll have a team of colleagues in your corner to brainstorm, offer feedback or a fresh perspective, share strategies that work and network.
The programme is designed especially for hands-on service providers who have the potential for long client cycles, ongoing relationships and regular repeat bookings. Think hairdressers, day spa owners, nail technicians, beauty therapists, massage therapists or anyone else who works hands on with their clients.
Each month, we'll focus on one aspect of your business foundations:
You'll set clear and measurable business goals, map your client journey, and create value-based offers your clients will love.
Learn how to attract new clients, build your email list, introduce a refer-a-friend programme and gather testimonials that impress.
Align with your values, overcome your limiting beliefs, and banish overwhelm with Sweet Spot's proven toolkit.
Get to know your sales cycle, learn how to upsell and cross-sell with ease and grace, and discover how to retain your clients.
Learn how to manage staff performance and deliver meaningful performance reviews that support employee growth and drive results.
Learn how to nurture, support and reward your staff, and make your salon or spa a great place to work.
By the end of our six months together, you'll feel confident, capable and in charge of your business management and growth.
You'll have a robust sales and marketing machine with an active funnel to attract and nurture new clients. Plus, you'll have a solid set of strategies to nurture your current clients, and the skills and confidence to upsell and cross sell in a way that feels natural and easy.
You'll also be a more effective manager, with tools and strategies to address employee issues, lead with authority and compassion and ensure your staff feel valued and want to stay.
Book your free consult and find out if the Spa & Salon Success Secrets is right for you
"Before working with Sarah I was in a hole with how to move my business forwards. I was overwhelmed by the thought of what I needed to do. The changes I wanted to make were huge. Sarah was a great sounding board and able to help guide me through. I now have a business that authenticity reflects my work, attracts the clients I want to work with and that I feel really proud of. Sarah taught me different tools and gave me confidence in my marketing skill. It is so much easier now that I understand who my ideal client is and how to attract them."
Maria – O:M Hair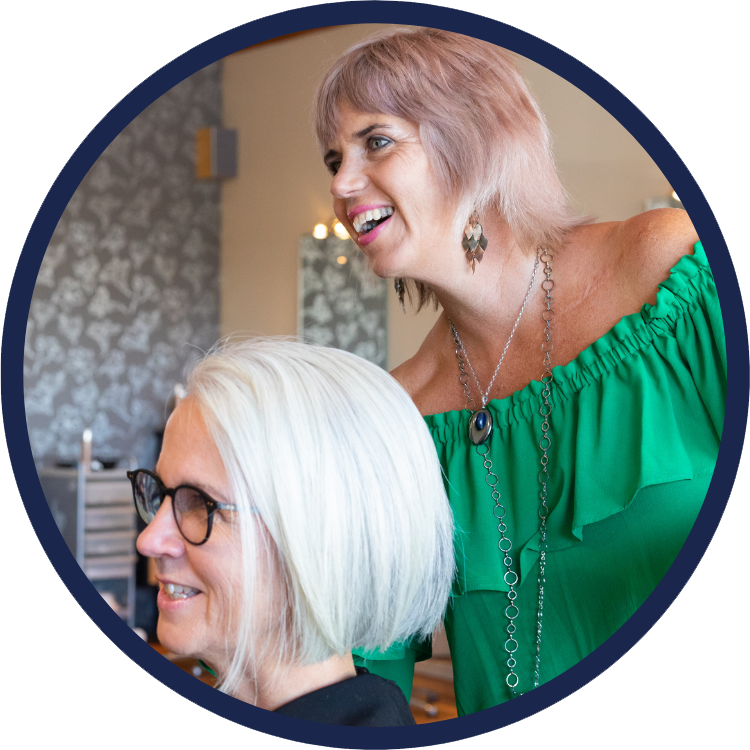 The Spa & Salon Sweetspot Mastermind


60-min 1:1 strategy session
2-hour monthly meeting, in-person or 60-min 1:1 strategy session
60-min weekly GSD session on Zoom
Library of training videos
Email support
Proven tools & resources
Private Facebook group
$195 + GST per month
$1170 + GST total
Minimum 6-month commitment.